Here is a Space Orkz Scratch-Built Looted Wagon built by one of my friends; Tankut Seber.
Front View
The material used for the body and track part is called forex. An excellent material which can be cut and shaped easily.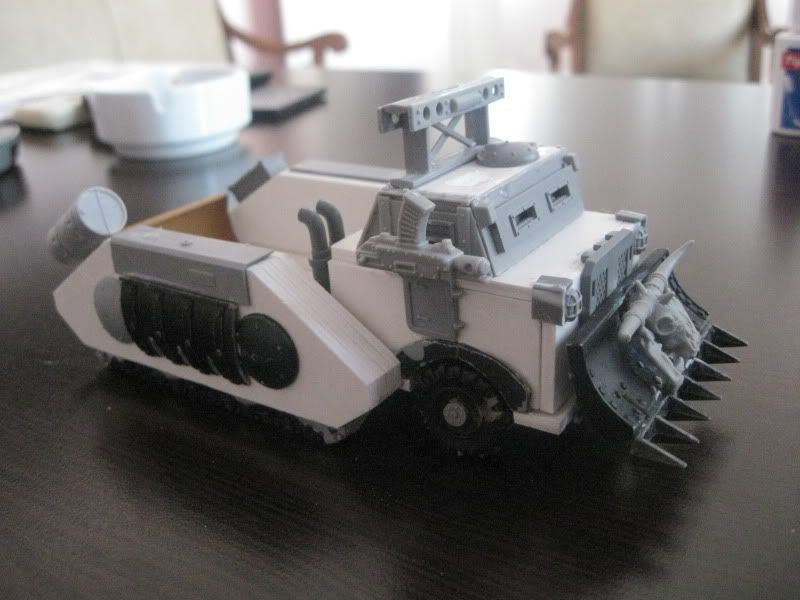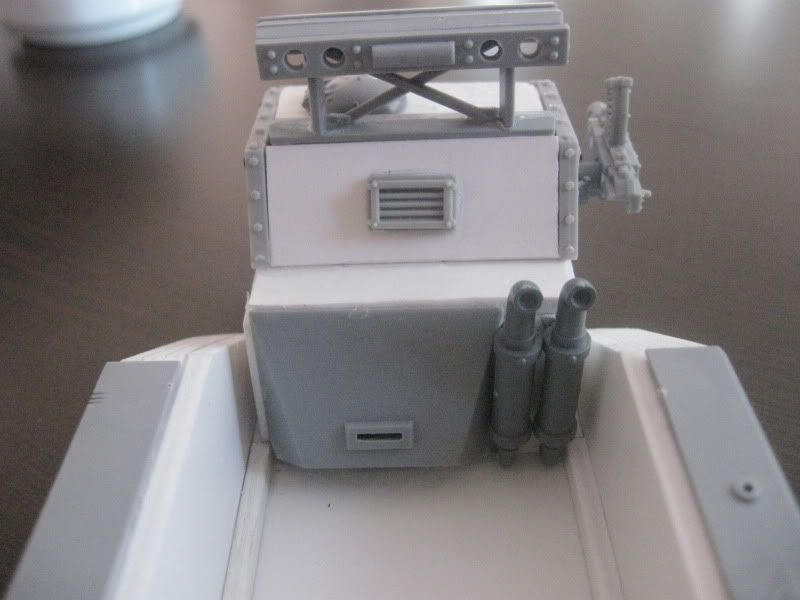 Back View - This is the place he will put his Ork Boyz.